Financial management
Manage your budget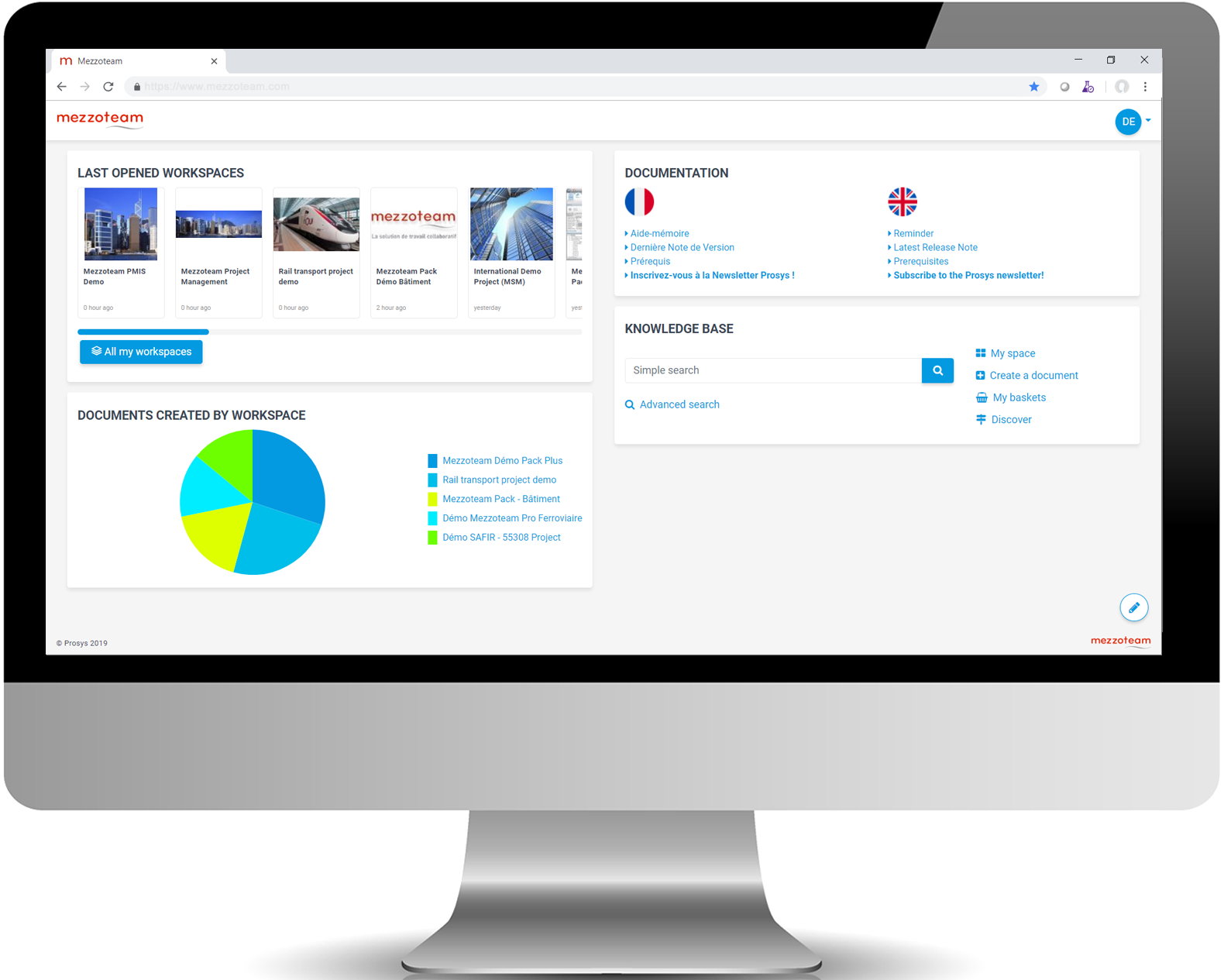 Smoother exchanges
In order to improve the flow of financial exchanges, a form for each type of document, as well as complete tracking of modification requests, is available.
Customised form

Contract, alterations sheet, quotes, service orders, etc.: each type of document has its own customised form.

Tracking of change requests

The entire life cycle of a change, from the request to the service order, including quotes, is recorded in Mezzoteam.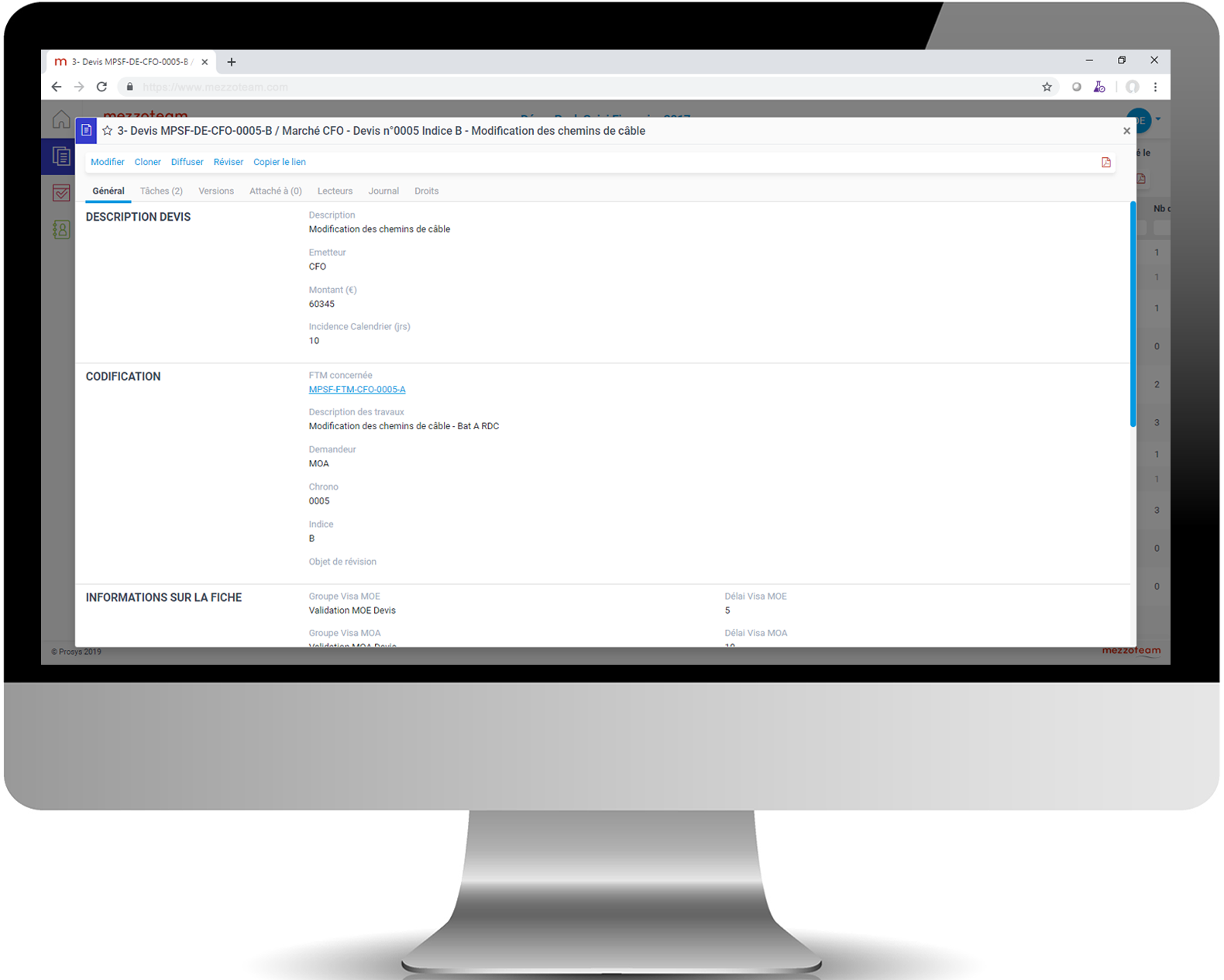 Management of reviews and approvals
In order to manage reviews and approvals as effectively as possible, there are specialised approval workflows with a full archiving.
Approval workflows

An alert notifies approvers of the actions that they must take, thus reducing delays.

Archiving of reviews and approvals

The entire sequence of the project is available, and the responsibilities of each person are clearly defined.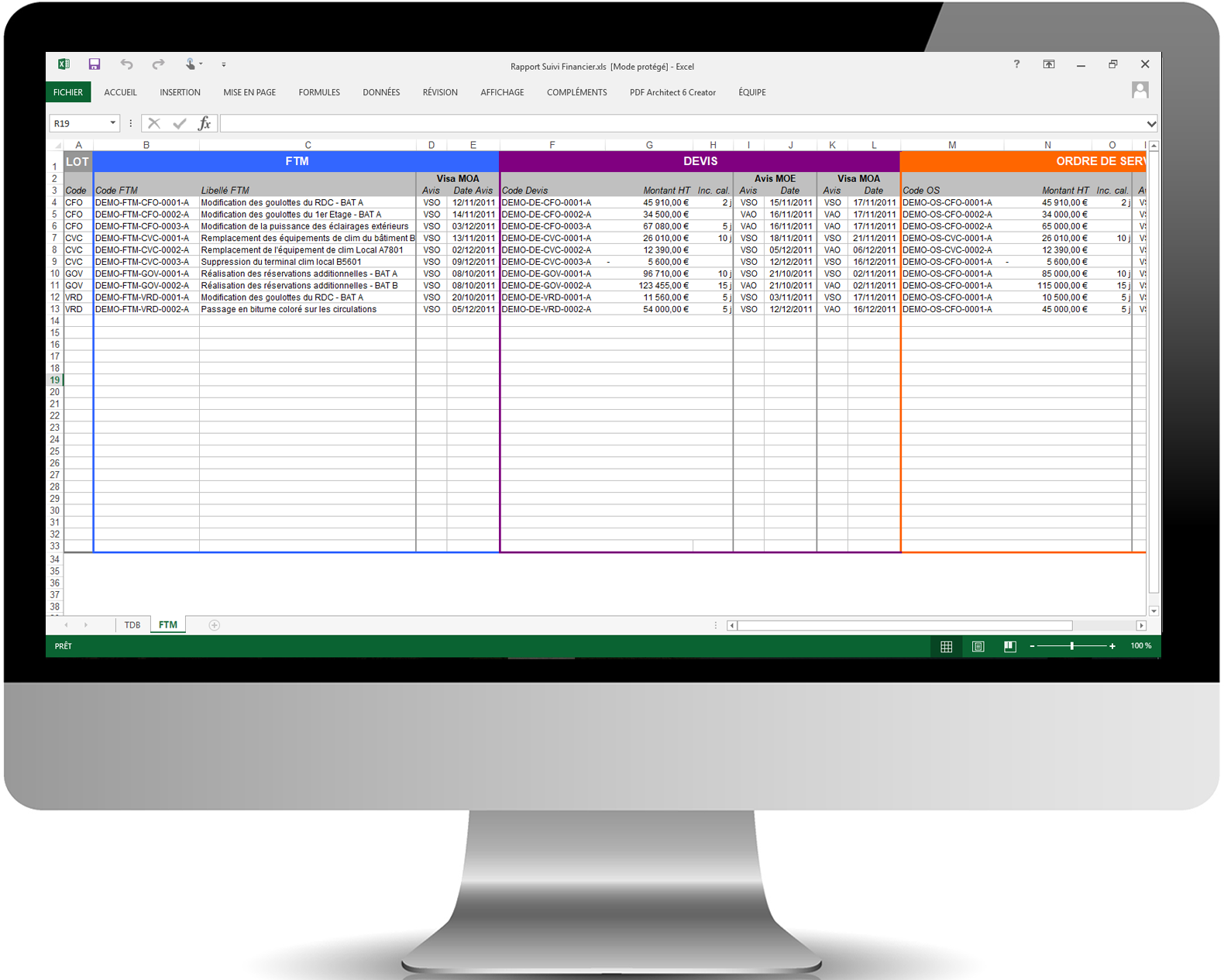 Consolidation of the flows
In order to consolidate the financial flows of a project, it is not only necessary to track planned and incurred expenses but also to analyse risks in real time.
Tracking planned and incurred expenses

At any moment, the Project Owner and Project Manager have access to a shared expenses report.

Risk analysis

No more surprises! The financial risk status of the project is updated automatically and available to all authorised participants.
Benefits of the solution
Mezzoteam is a collaborative work platform that enables thousands of users to share documents and improve the processes involved in their construction projects in complete safety and whilst enjoying a wealth of features unrivalled by other products on the market. Guarantee the success of your BIM project with our Mezzoteam collaborative platform.

Save time

Manage project

Optimize processes

Control costs

Respect the BIM charter
BIM: some key figures
Mezzoteam BIM provides you with a single collaboration platform, where each user may access the model simply and directly via their web browser.
Any question?
Do not hesitate to contact us for any questions about our services