BIM collaboration platform
Guarantee the success of your BIM project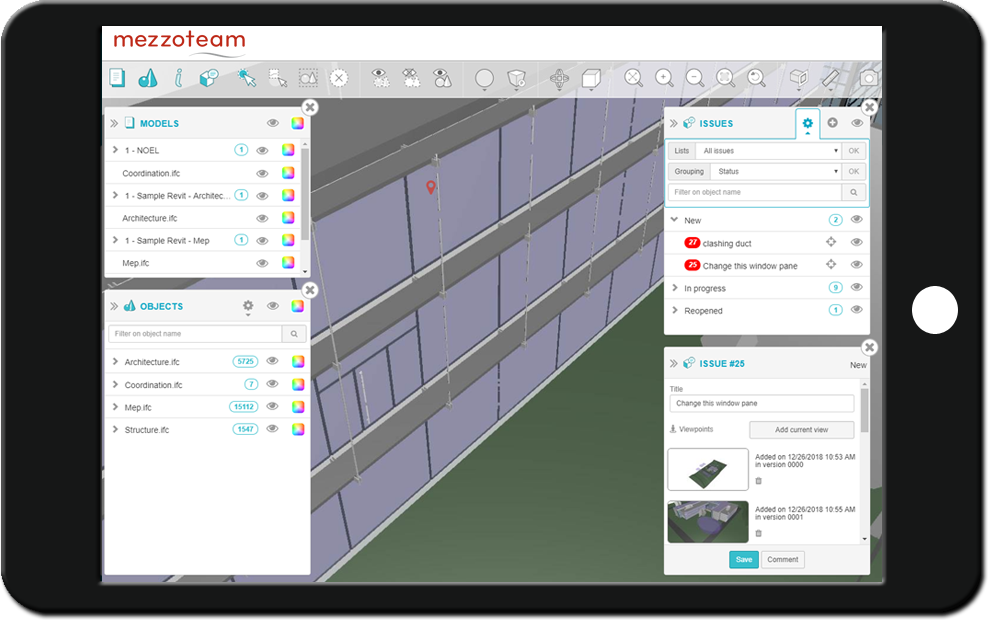 Mezzoteam BIM platform
The BIM model is a powerful medium for sharing data and communication on a project.
Integrate project teams in the BIM process

Improve interaction with the ongoing model

Control the versions thanks to the workflows

Provide a seamless working environment, regardless of the size of the model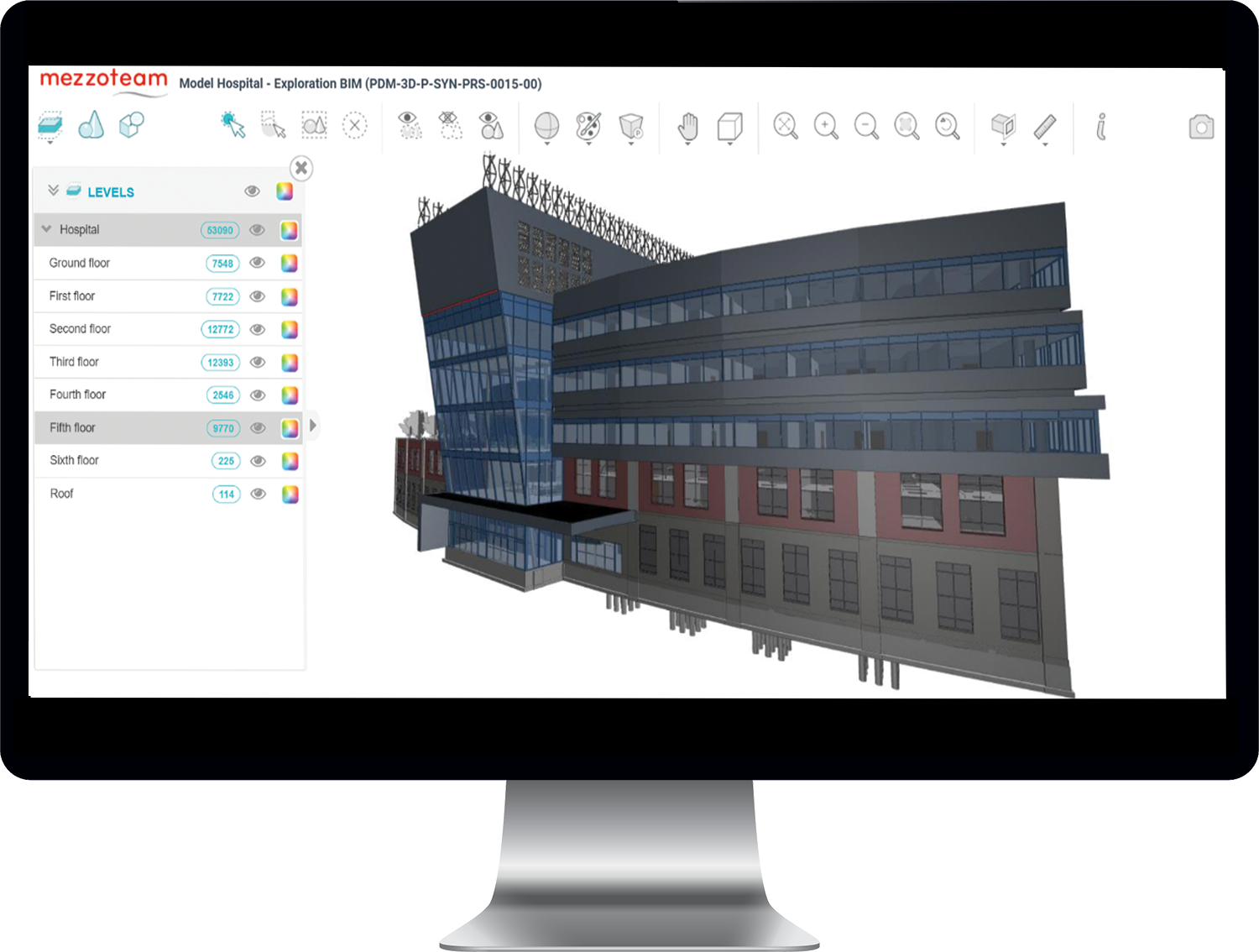 Explore the model
Model exploration features are available as standard in Mezzoteam.
Share simple or federated models

Browse objects and their properties

Use clipping plane and measuring features

Apply business thematics

Browse by zone and by level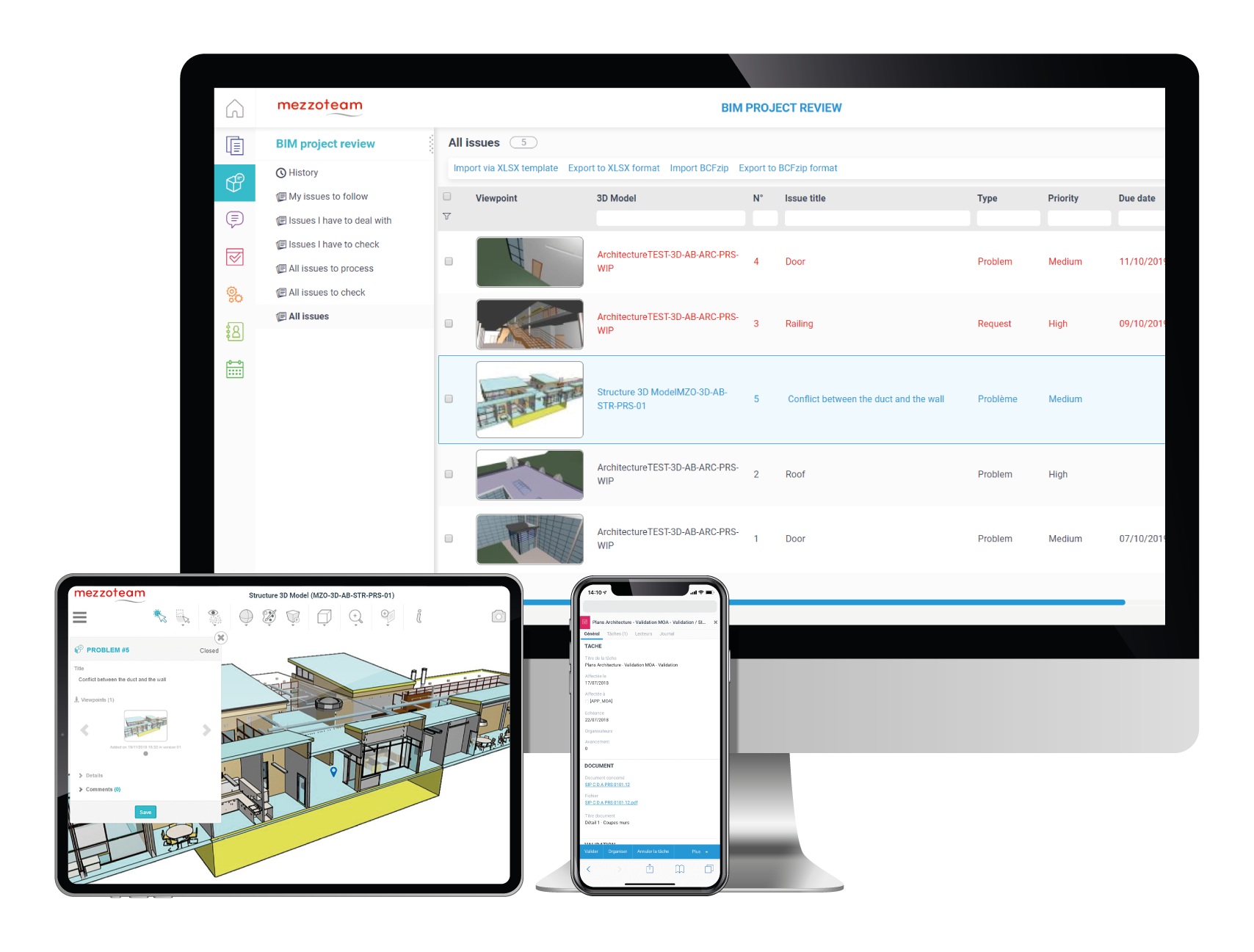 Collaborate around the model
The BIM Project Review Module provides advanced data sharing and action monitoring features.
Gather together all model-related comments, notes, requests and issues

Find the context of the issue in a single click (viewpoint, hidden objects, clipping planes, etc.)

Assign notes and issues to project users, and follow up on resolution

Keep each participant in the loop using comment and email notifications

Go back in time to find the status of the model and comments at a given date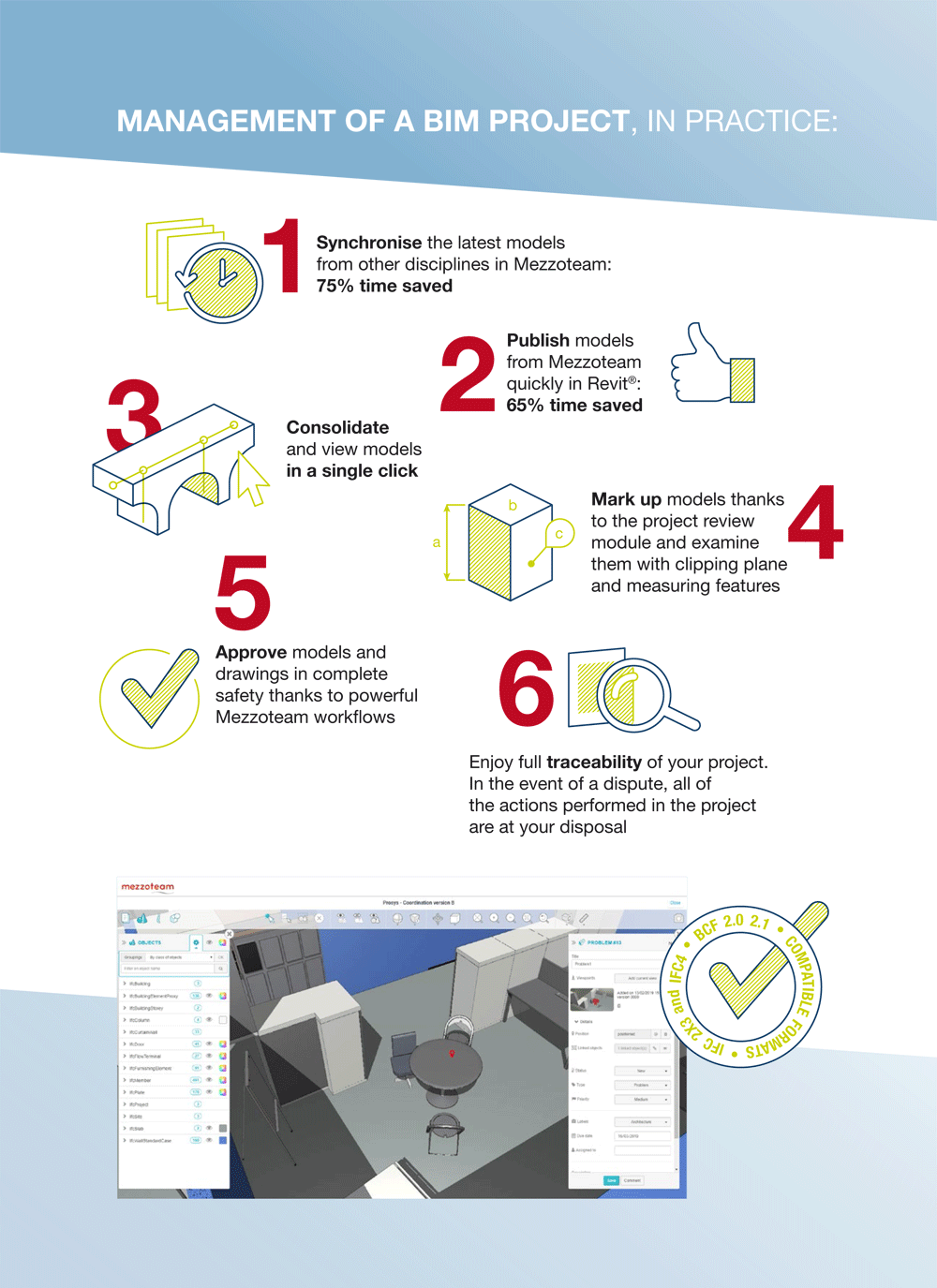 Mezzoteam add-on for Revit
Mezzoteam add-on for Revit improves the productivity of teams and the quality of information produced.
Publication of deliverables

The Mezzoteam add-on for Revit can be used to automate the publication of 2D deliverables (sheets and views) in the project's collaborative workspace.

Archiving of models

The Mezzoteam add-on for Revit automates the periodic archiving of models, references the deliverables in the model and can be used to manage BIM coordination of the project.

Managing configuration of the model

A digital model contains a multitude of information, so this tends to be broken down into detailed models, each managed by one person involved in the project. The breakdown allows for sets of specific models, but requires strict management of model versions and their BIM signatures.
Benefits of the solution
Mezzoteam is a BIM collaborative platform that enables thousands of users to share documents and improve the processes involved in their construction projects in complete safety and whilst enjoying a wealth of features unrivalled by other products on the market. Guarantee the success of your BIM project with our Mezzoteam collaborative platform.

Save time

Manage project

Optimize processes

Control costs

Respect the BIM charter
BIM: some key figures
Mezzoteam provides you with a Common Data Environment where each user may access the model simply and directly via their web browser.
Any question?
Do not hesitate to contact us for any questions about our services