Exploitation
Know your assets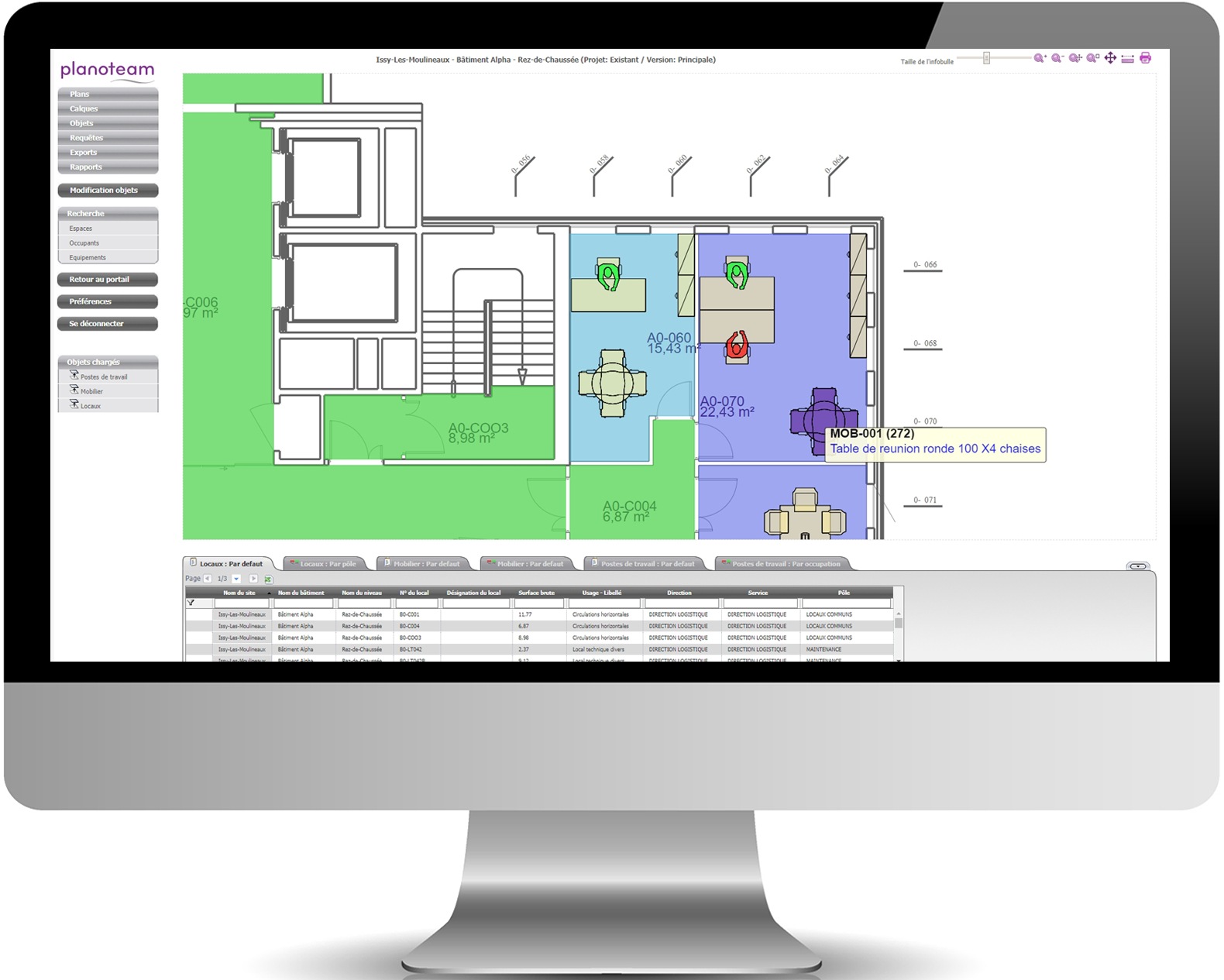 Asset knowledge
Localised information and a simplified interface provide you with good asset knowledge.
Localised information

By gathering together graphical information and information on surfaces, equipment and people, Planoteam enables our customers to form their asset repository.

Simplified interface

Without the need for CAD software, everyone can access the information they require graphically: occupants, surfaces, furniture, network equipment, etc.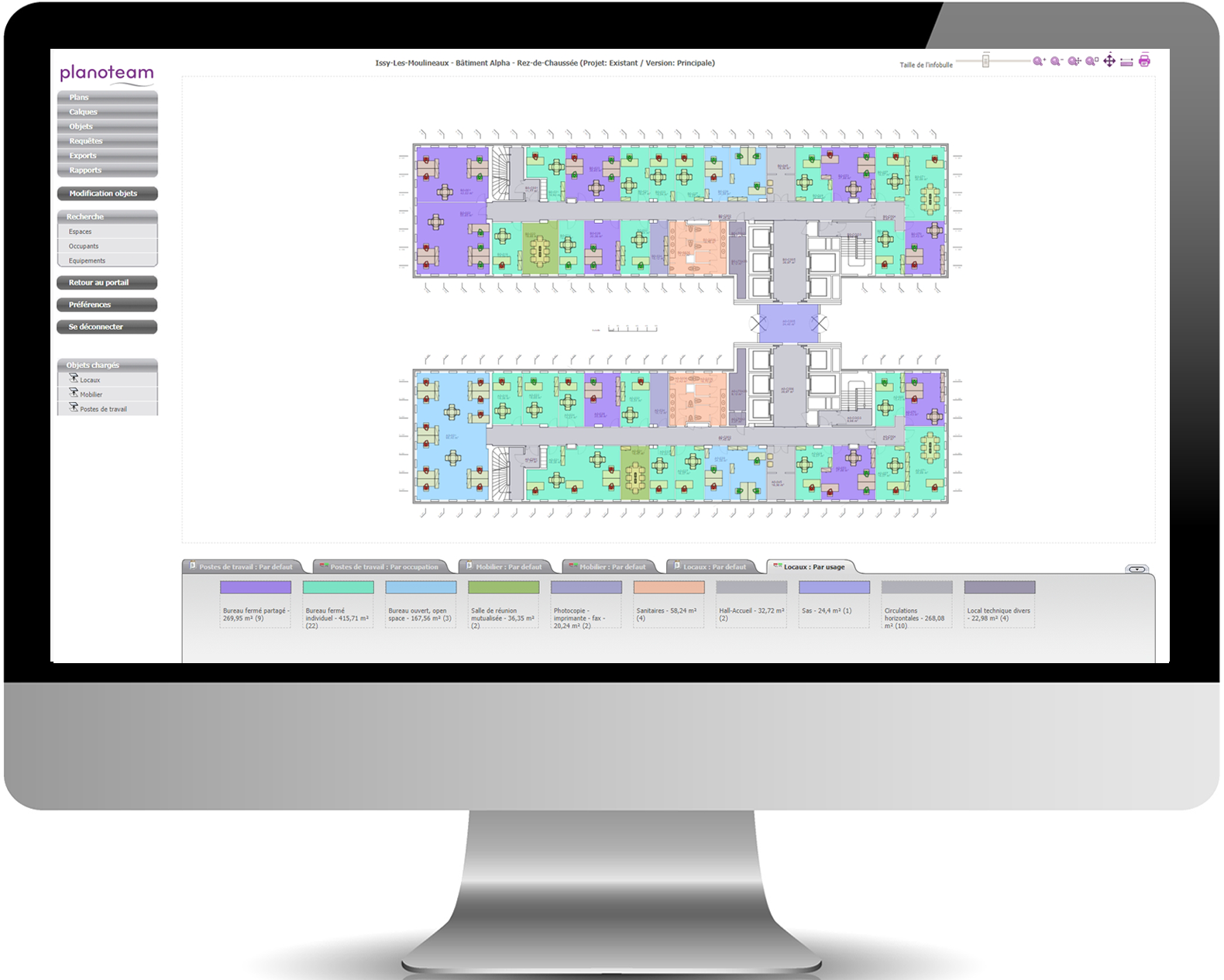 Drawings and thematic plans
Planoteam allows you to integrate CAD drawings and obtain thematic plans, facilitating access to data.
Integration of CAD drawings

Thanks to its add-on for AutoCAD, Planoteam integrates your CAD drawings and extracts the surface and equipment information, which is then integrated in the spatial database.

Function of thematic plans

By combining the drawings and the information taken from other bricks of the information system (directories, equipment lists, CMMS, etc.), you can obtain a graphical representation of the data: plan of the surface areas by department, colour-coding of fire extinguishers by maintenance date, office by occupation rate, etc.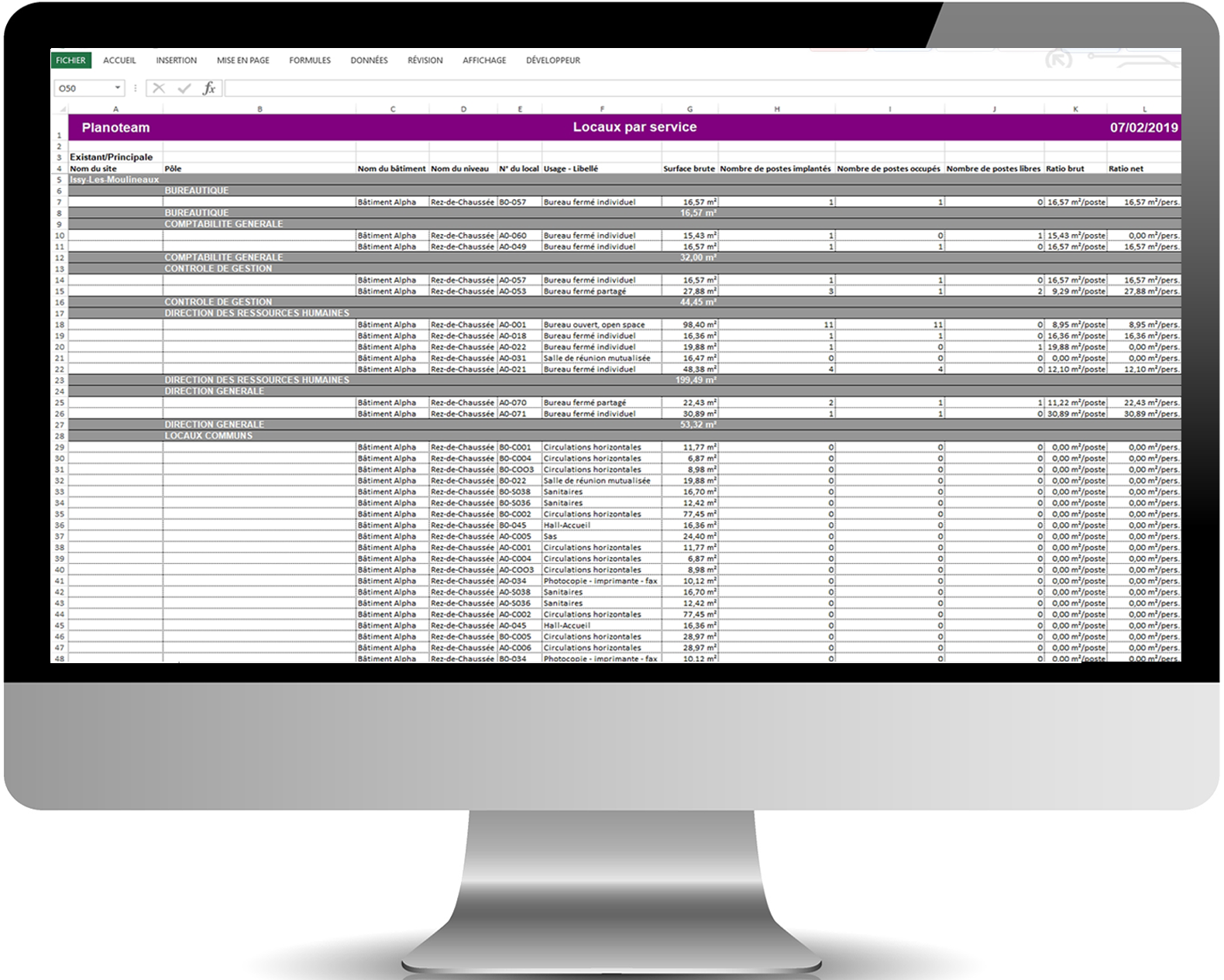 Cost optimisation
Costs are optimised via single-click dashboards and simplified relocations and office moves.
Single-click dashboards

Lists, ratios, surface area tables by department or by use: you can extract all the information you need from the database to manage your buildings on a day-to-day basis.

Simplified relocations and office moves

Thanks to the relocations module, you can optimise the space needed to group together departments and obtain precise list of the users, furniture and equipment to be moved.
Benefits of the solution
Mezzoteam is a collaborative work platform that enables thousands of users to share documents and improve the processes involved in their construction projects in complete safety and whilst enjoying a wealth of features unrivalled by other products on the market. Guarantee the success of your BIM project with our Mezzoteam collaborative platform.

Save time

Manage project

Optimize processes

Control costs

Respect the BIM charter
BIM: some key figures
Mezzoteam BIM provides you with a single collaboration platform, where each user may access the model simply and directly via their web browser.
Any question?
Do not hesitate to contact us for any questions about our services