Knowledge base
Manage company knowledge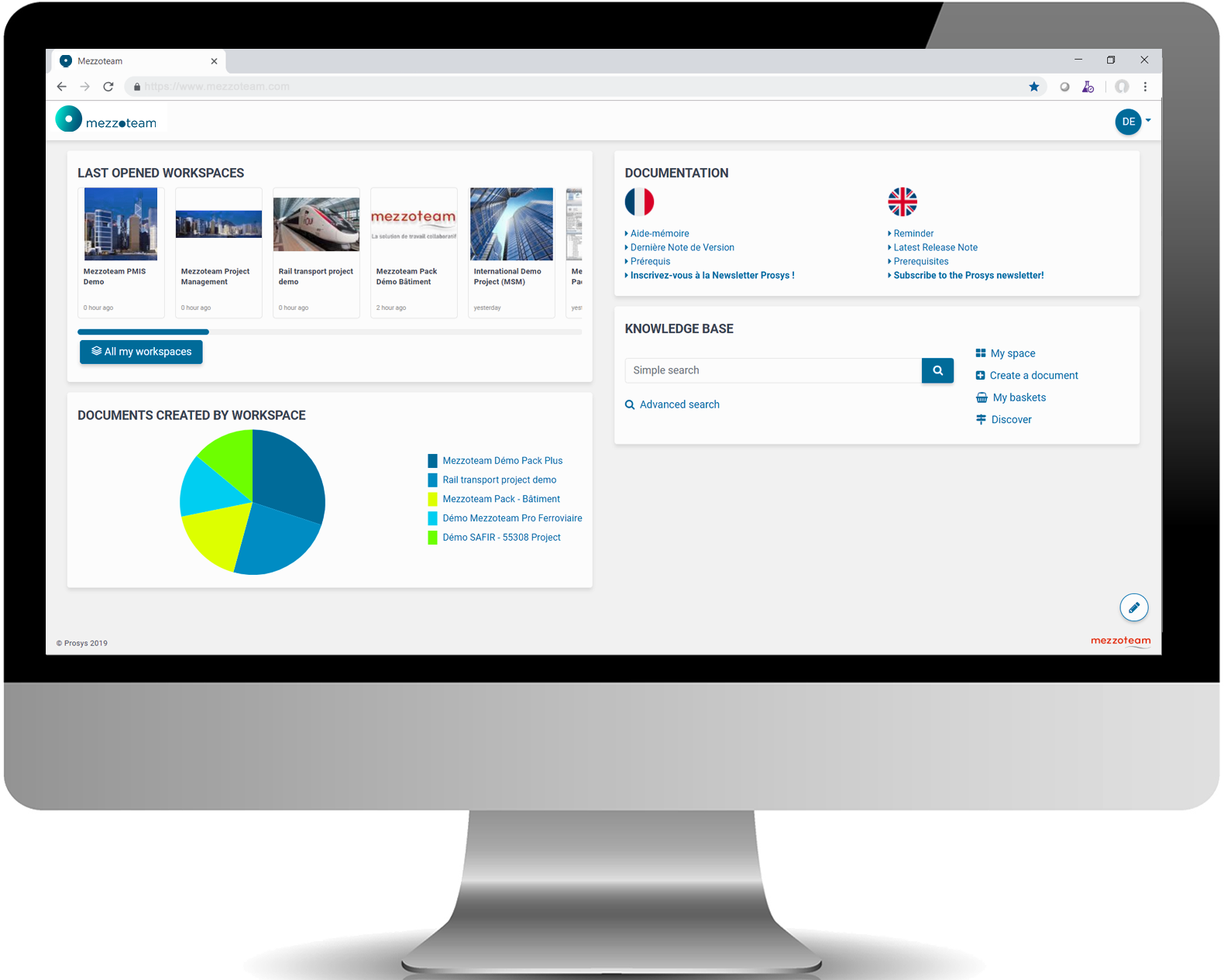 Company knowledge
All the expertise and knowledge of company members of staff is centralised and consolidated in a single repository.
A single repository

Each member of staff is a potential contributor to the know-how of the company. It is essential to encourage knowledge-building around good practices.

Centralised knowledge

Members of staff on construction sites must have access to the same resources as those at head office or in agencies, because this is where the creativity of teams is most effectively expressed.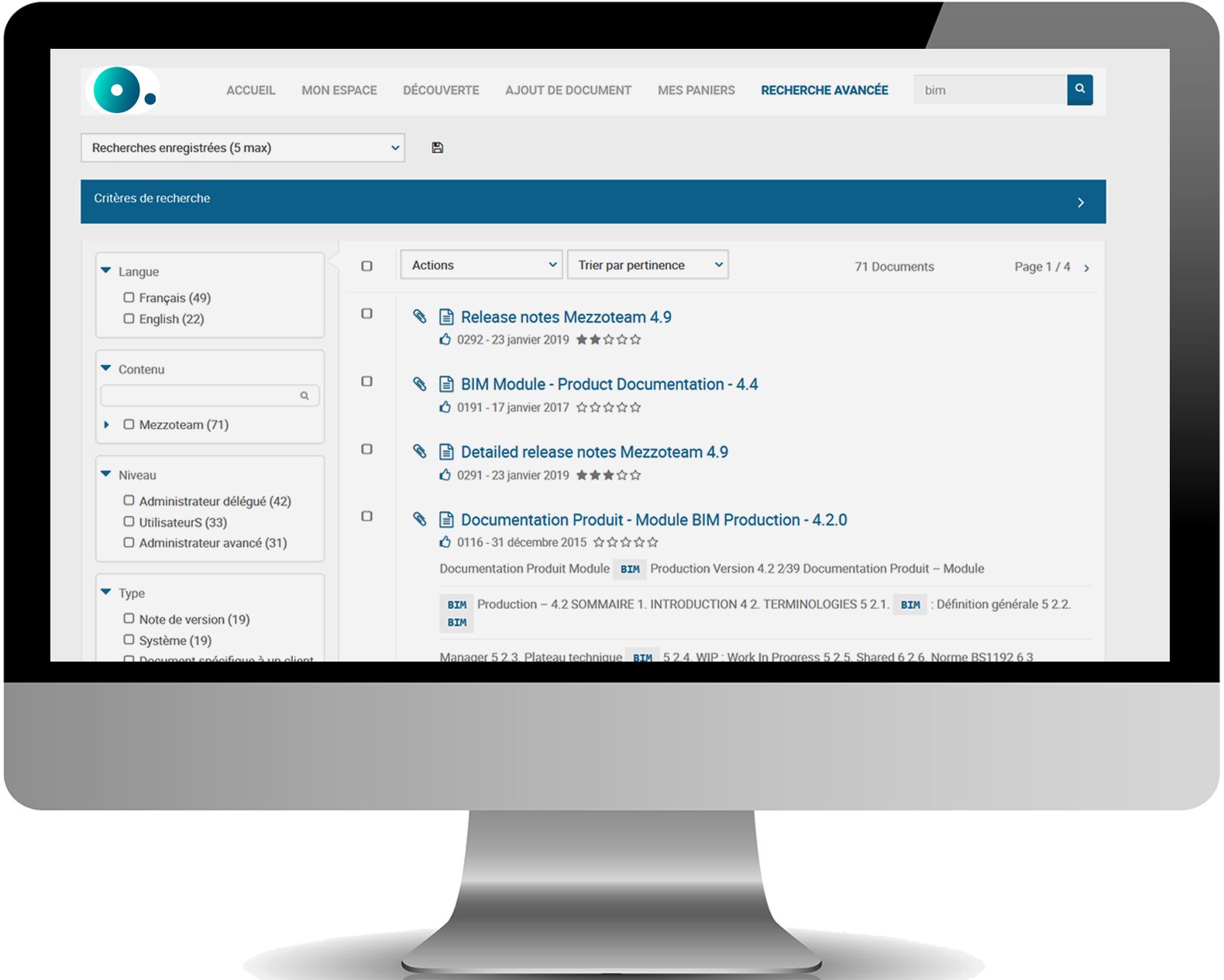 Collection of good practices
Contributions to projects must be singled out and then published as guide documents in the knowledge base in order to collect good practices.
Contribution to projects

Everyone can submit a resource that they consider relevant to a panel of experts, who may then approve their contribution if it is likely to add to the knowledge capital of the company.

Publication of guides

Project resources may be transferred to the knowledge base by creation, import or through publication, which automatically transfers approved resources to the knowledge base.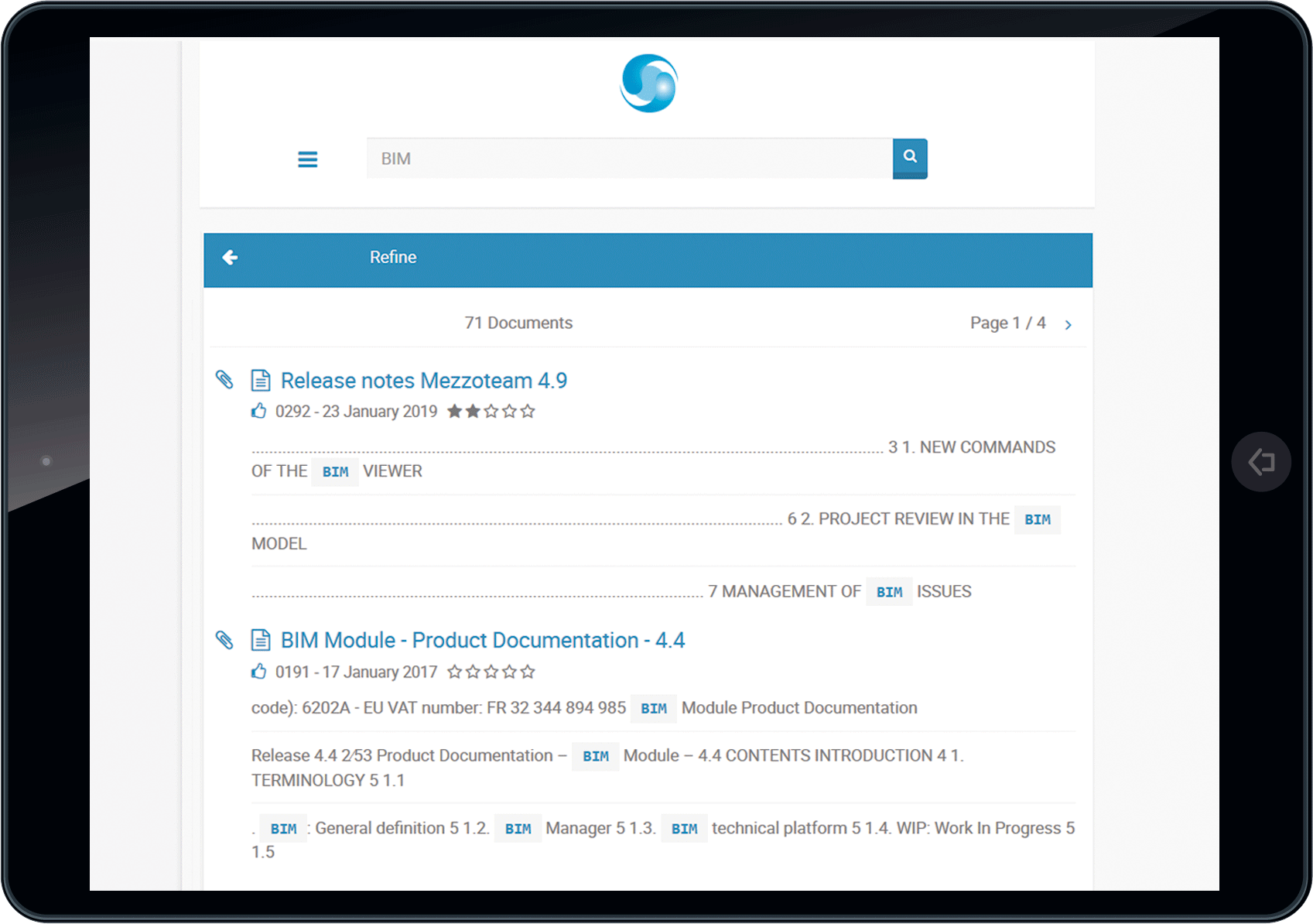 Access via all media
Immediate access

The knowledge base can be adapted to your device: PC, tablet or smartphone – you can find the required information easily using the search engine and filters.

Content management

Everyone must be able to access content in their native language, benefiting from the power of the full-text search engine.
Benefits of the solution
Mezzoteam is a collaborative work platform that enables thousands of users to share documents and improve the processes involved in their construction projects in complete safety and whilst enjoying a wealth of features unrivalled by other products on the market. Guarantee the success of your BIM project with our Mezzoteam collaborative platform.

Save time

Manage project

Optimize processes

Control costs

Respect the BIM charter
BIM: some key figures
Mezzoteam BIM provides you with a single collaboration platform, where each user may access the model simply and directly via their web browser.
Any question?
Do not hesitate to contact us for any questions about our services