Tenders
Consolidate files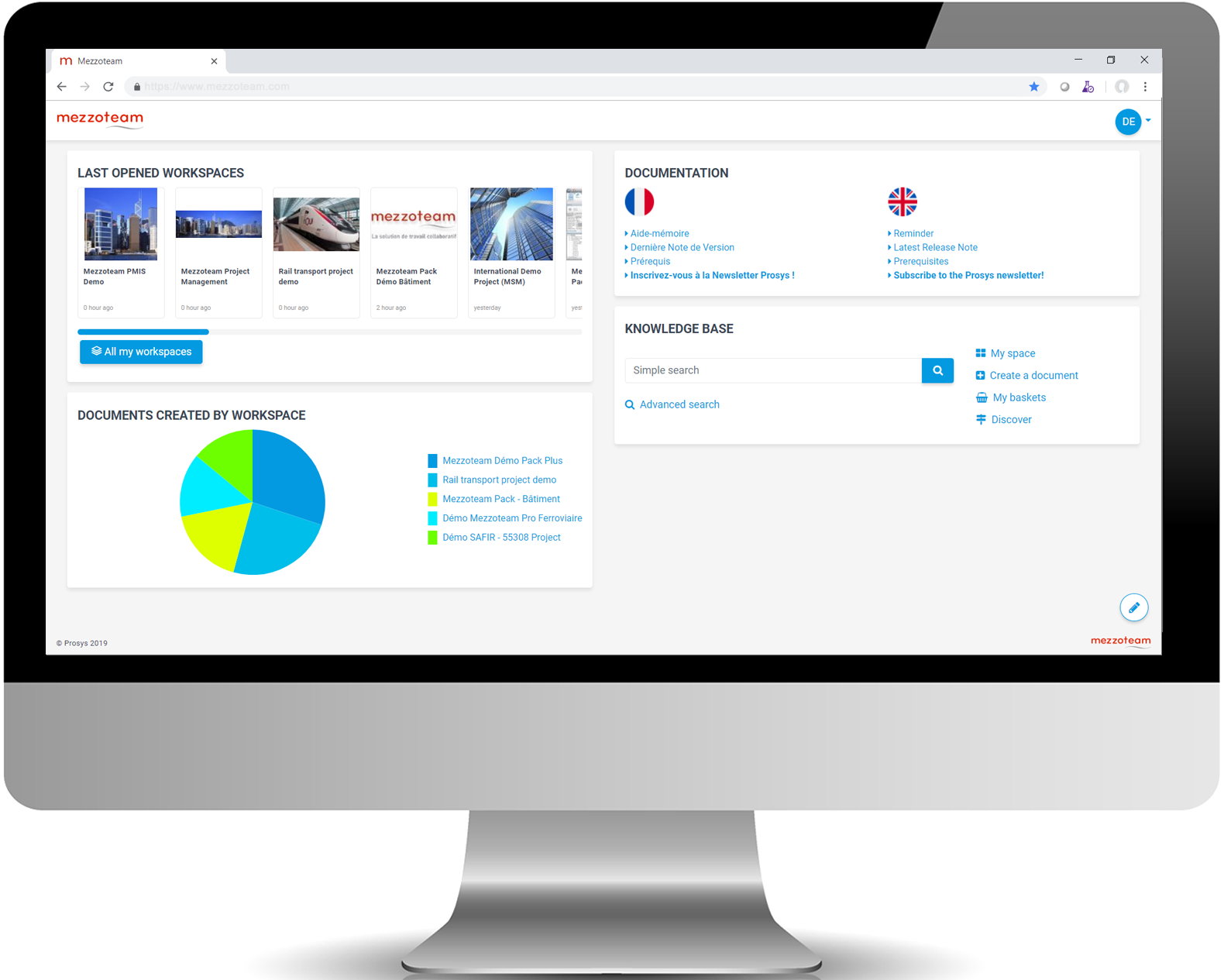 Consolidation of files
In order to consolidate invitation for tender files, you have the option of gathering together documents from the repository and publishing them automatically.
Gathering of documents

Thanks to the many search functions, bookmarks and history of the documents, you can easily find the correct versions to be included in the invitation for tender files.

Automatic publication

Publication can be used to transfer documents from the project repository to the invitation for tender repository automatically.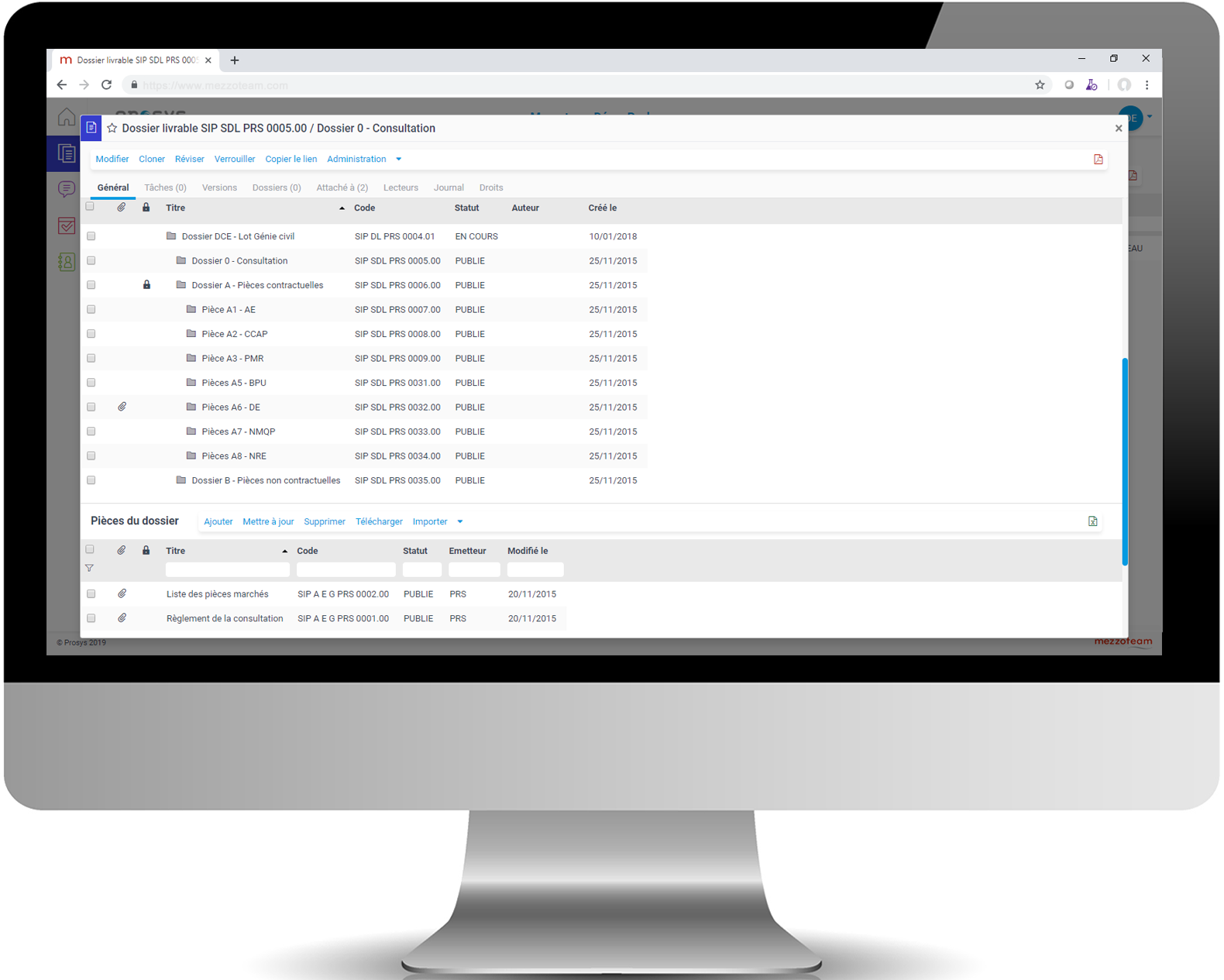 Management of tenders
You can transfer files in just a few clicks to manage all your tenders.
Transfer of files

Select the companies to be invited to tender and provide them with the invitation for tender files, regardless of their size.

Tender process

Candidates only see the invitations for tender that they have chosen; the contract department sees all the tenders whilst the requesting departments see those that are relevant to them.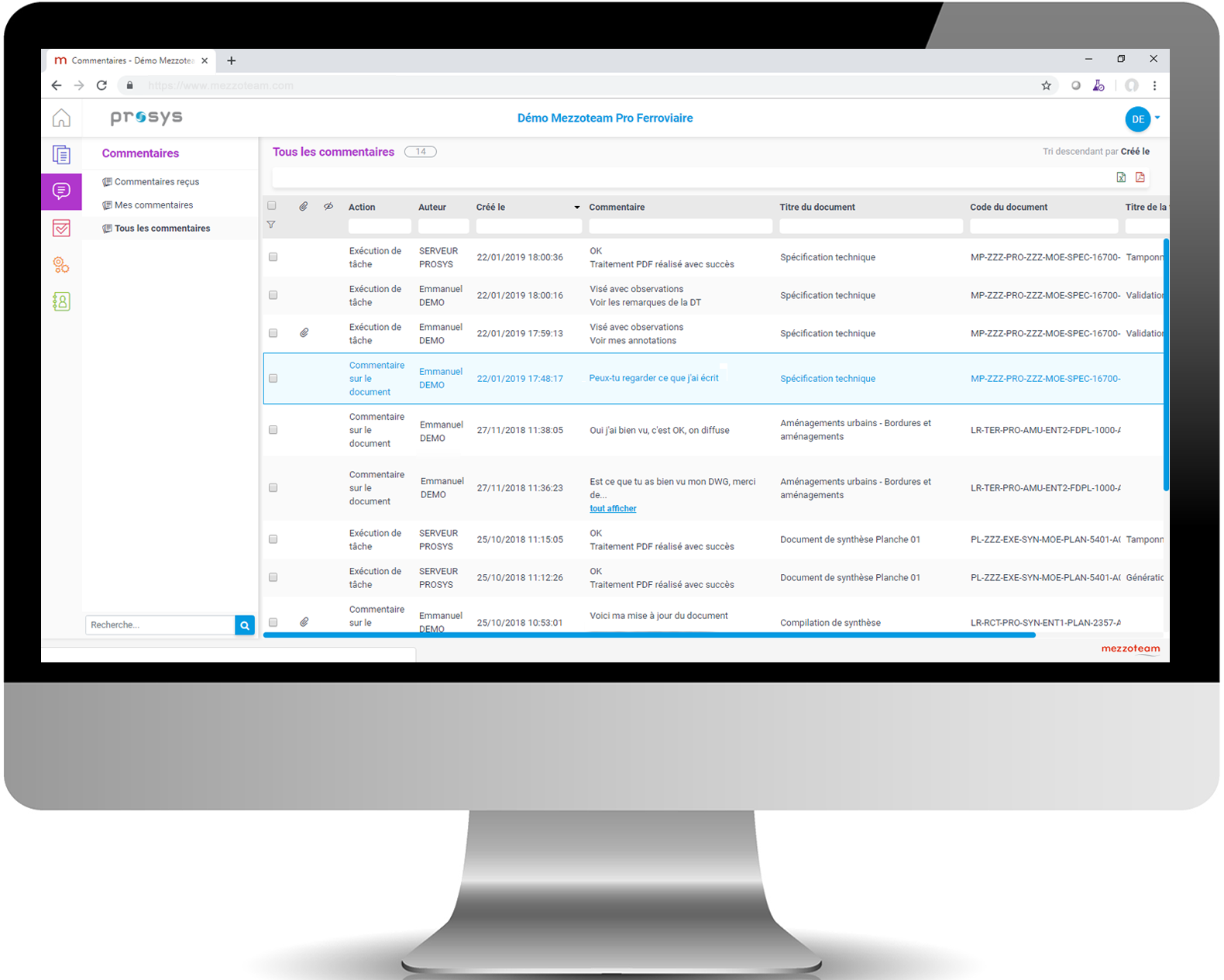 Gathering of proposals
The proposals of the candidates are gathered during exchanges/discussions based on the invitations for tender, then digitised.
Management of exchanges

Candidates may ask questions and the contract department replies or seeks input from the requesting departments, whilst monitoring (and complying with) the reply deadlines.

Digitisation of proposals

Candidates may submit their proposal files to the contract department and the requesting department is immediately notified by email that the proposal has been submitted.
Benefits of the solution
Mezzoteam is a collaborative work platform that enables thousands of users to share documents and improve the processes involved in their construction projects in complete safety and whilst enjoying a wealth of features unrivalled by other products on the market. Guarantee the success of your BIM project with our Mezzoteam collaborative platform.

Save time

Manage project

Optimize processes

Control costs

Respect the BIM charter
BIM: some key figures
Mezzoteam BIM provides you with a single collaboration platform, where each user may access the model simply and directly via their web browser.
Any question?
Do not hesitate to contact us for any questions about our services