Document Management
A unique data source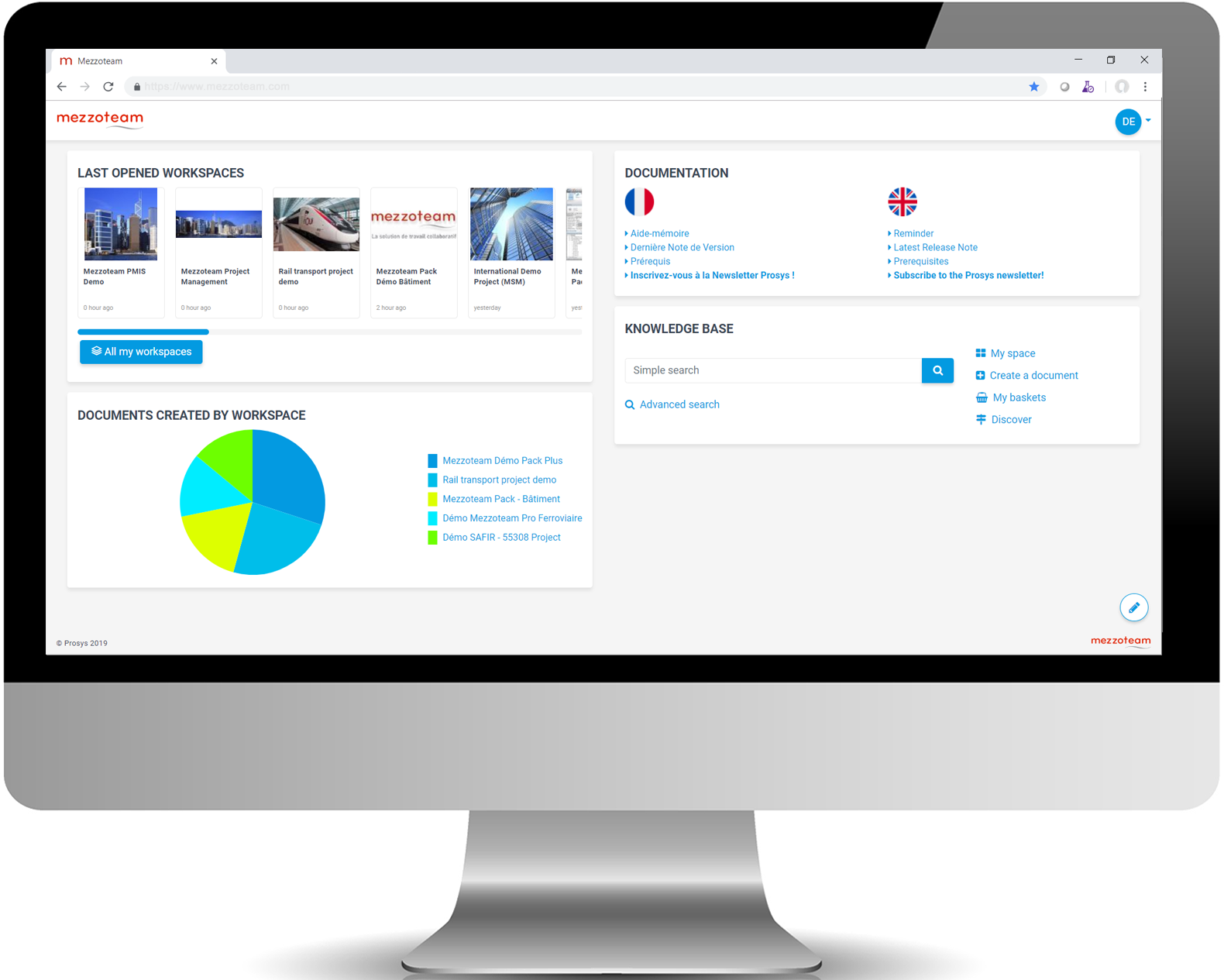 Data source
Thanks to this unique data source, you can access the project information in a few clicks, whilst being sure of working with the right information.
Information is just a few clicks away

A single address where you can easily find all the drawings, letters, reports, technical memos, etc.

Direct access to the right information

Everyone has unequivocal access to the up-to-date version of each document, depending on his/her role and rights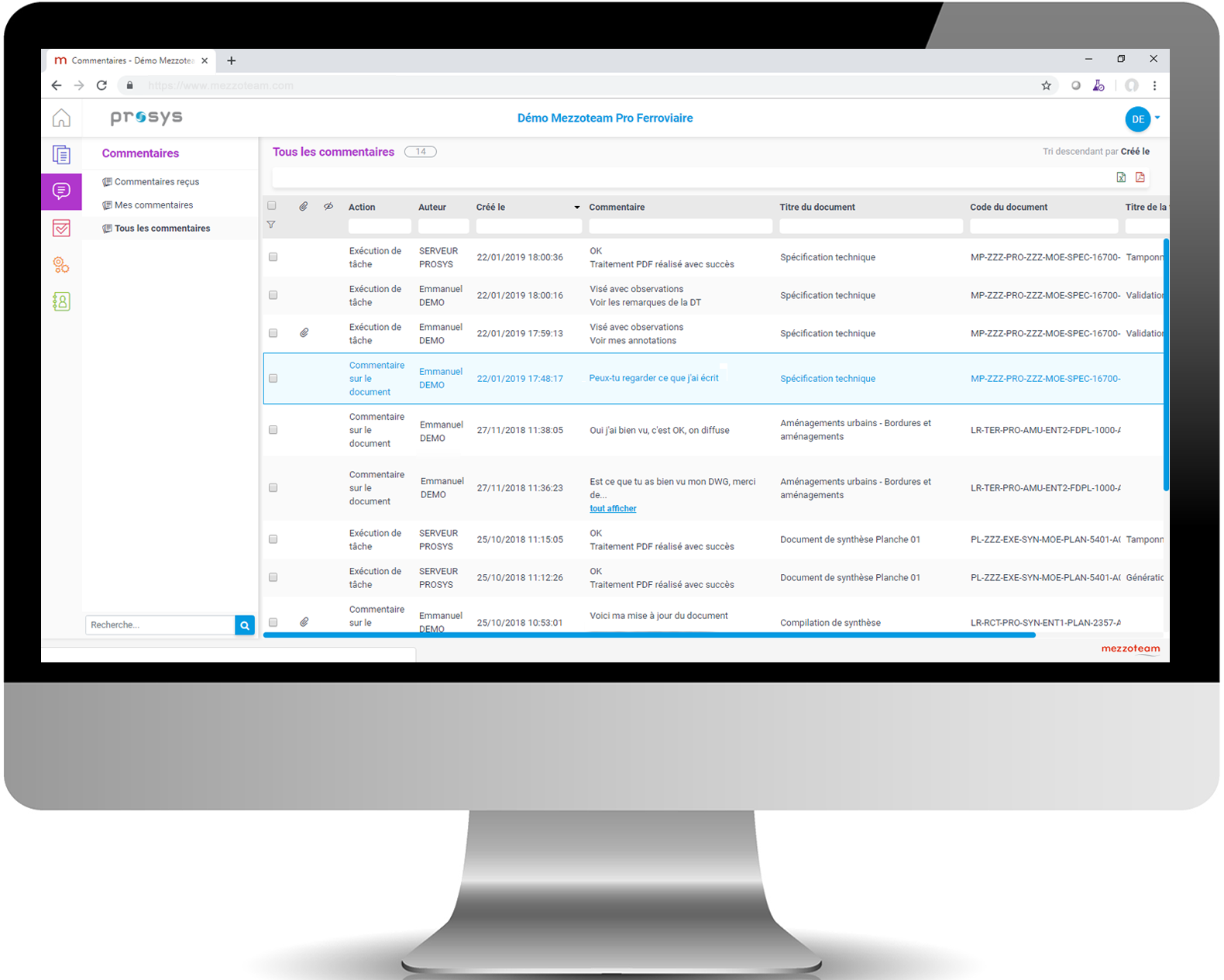 Traceability of exchanges
The full record of a project is saved so that it is possible to go back through exchanges and find each and everyone's actions at any time.
Retention of the project history

All document versions are archived, developing over time a memory of the project.

User actions

The actions of each user are recorded in a log that is kept throughout the lifetime of the project.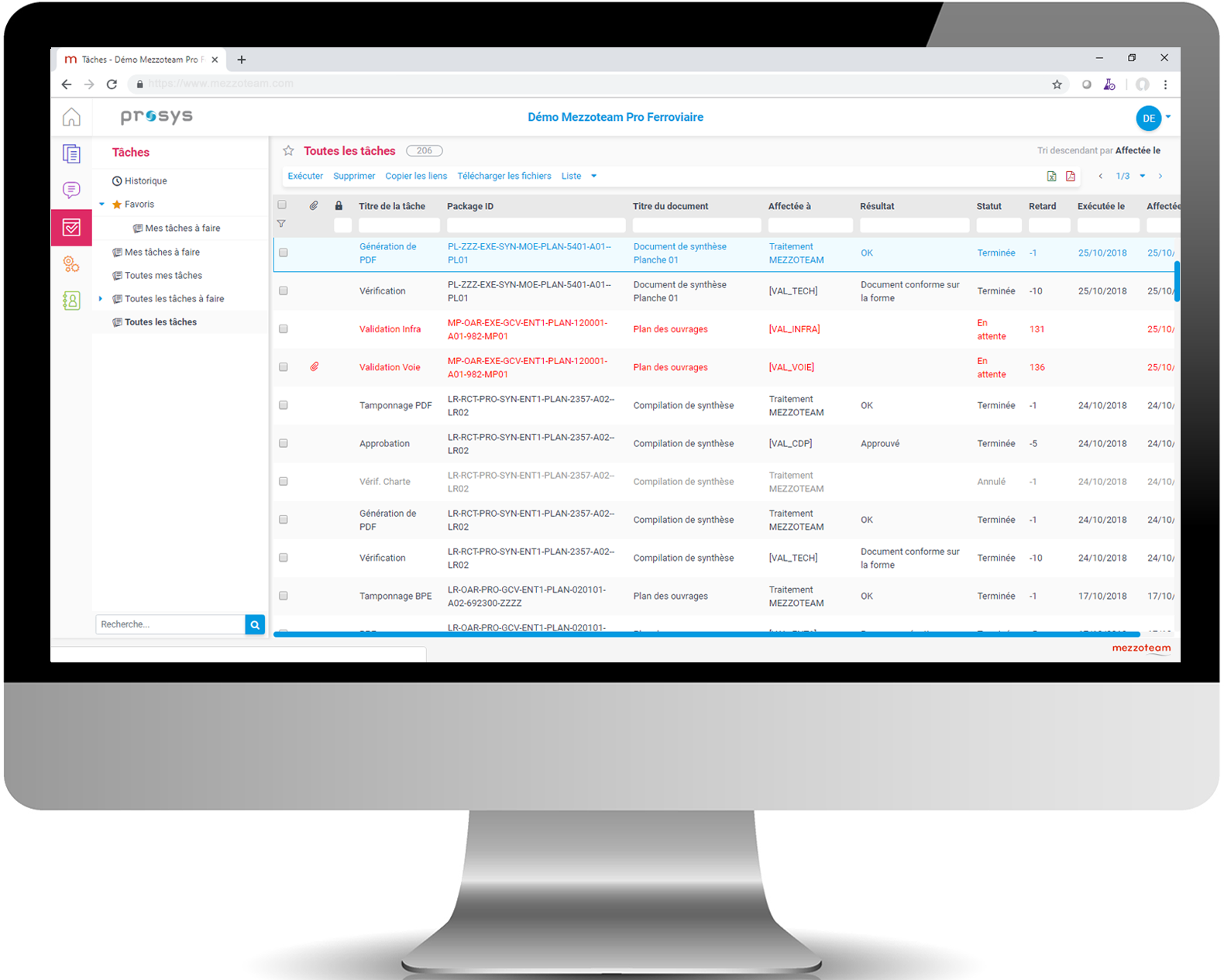 Manage projects
All projects need good management of provisional documents and to manage discrepancies between planned and actual outcomes.
Management of provisional documents

Mass import from Excel can be used to manage the provisional list and dates of documents directly in Mezzoteam.

Managing discrepancies between planned and actual outcomes

At any time, the project manager can access the produced, pending and late documents in the project in order to anticipate and foresee issues.
Benefits of the solution
Mezzoteam is a collaborative work platform that enables thousands of users to share documents and improve the processes involved in their construction projects in complete safety and whilst enjoying a wealth of features unrivalled by other products on the market. Guarantee the success of your BIM project with our Mezzoteam collaborative platform.

Save time

Manage project

Optimize processes

Control costs

Respect the BIM charter
BIM: some key figures
Mezzoteam BIM provides you with a single collaboration platform, where each user may access the model simply and directly via their web browser.
Any question?
Do not hesitate to contact us for any questions about our services