Workflow management
Identify the applicable documents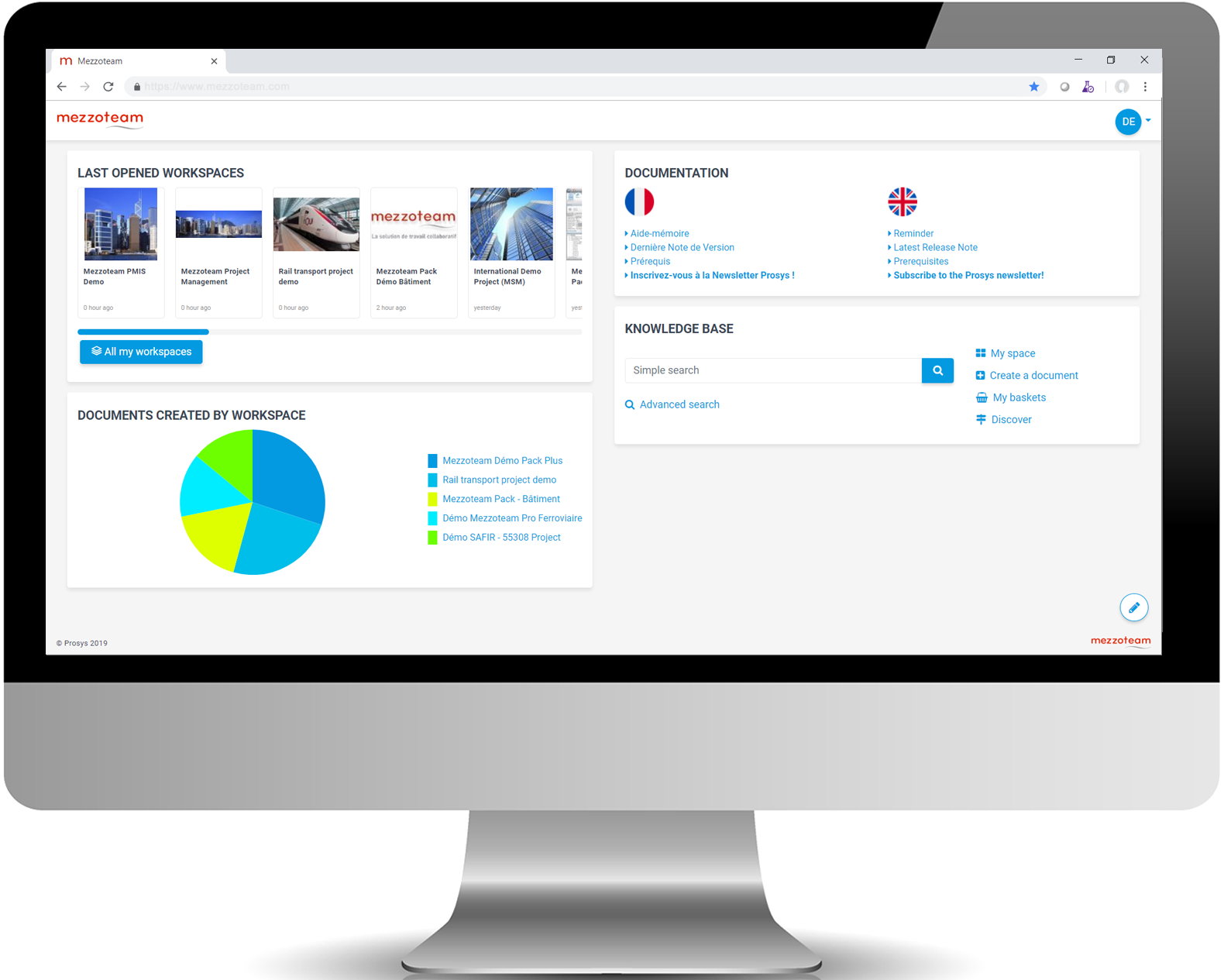 Identification of the documents
This involves identifying the applicable documents by managing their life cycle and ascribing values to the project information.
Managing the life cycle of the documents

Serial and parallel systems, conditional deadlines, tasks on demand: each document can follow a specific life cycle automatically, linked to the person it was issued by, its type, the discipline concerned, etc.

Values given to the information

Each document has a status that changes according to its position in the approval workflow.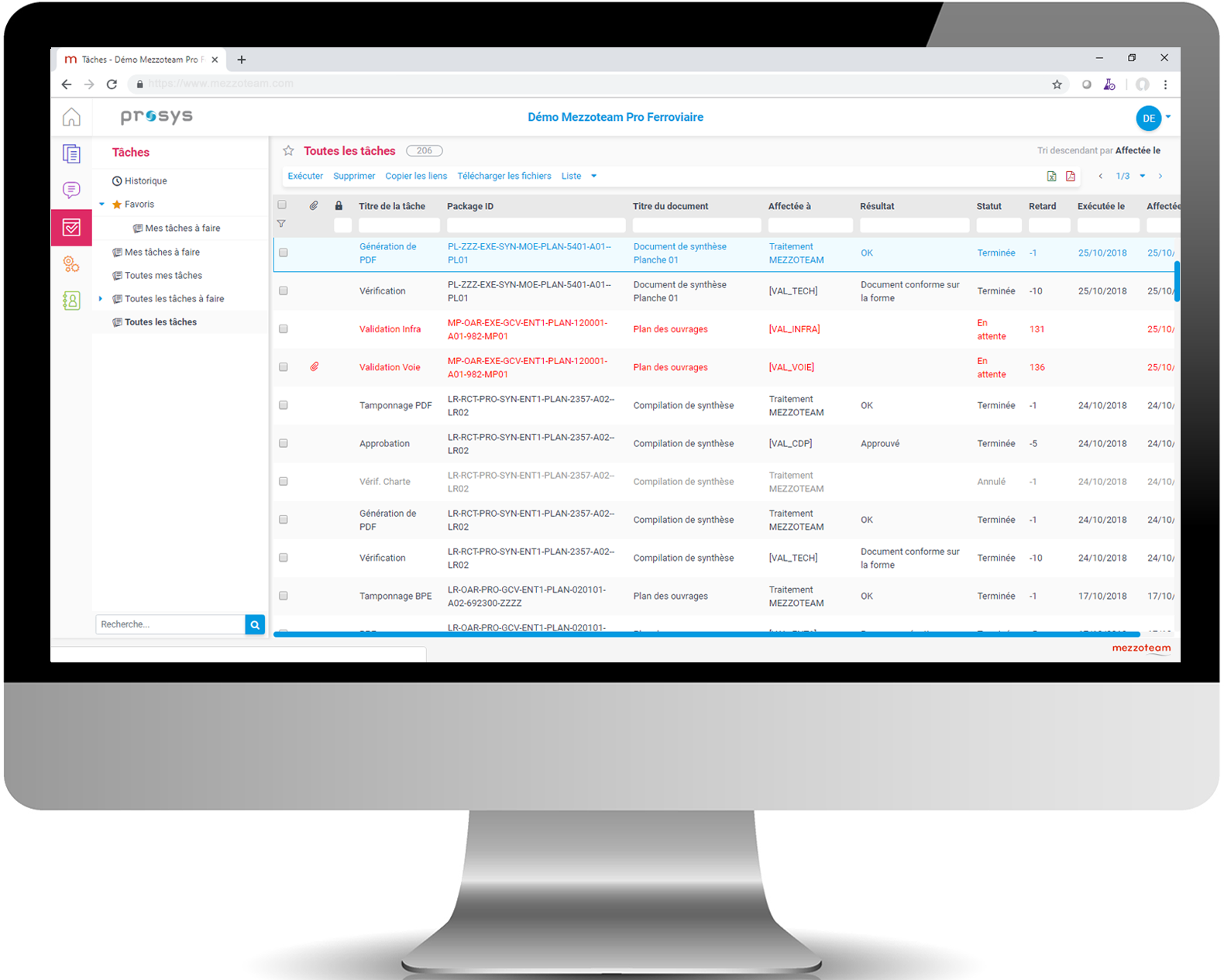 Approval lead times
Approval lead times are shortened due to an accelerated flow of documents and thanks to the link between inspection offices and printers.
Accelerated flow of documents

As soon as a document enters an approval workflow, it is immediately available to approvers.

Inspection offices and Imagers/Printers

Mezzoteam connects the in-house tools of the inspection offices and of the imagers/printers to the project platform: sharing of information that complies with the processes of each party.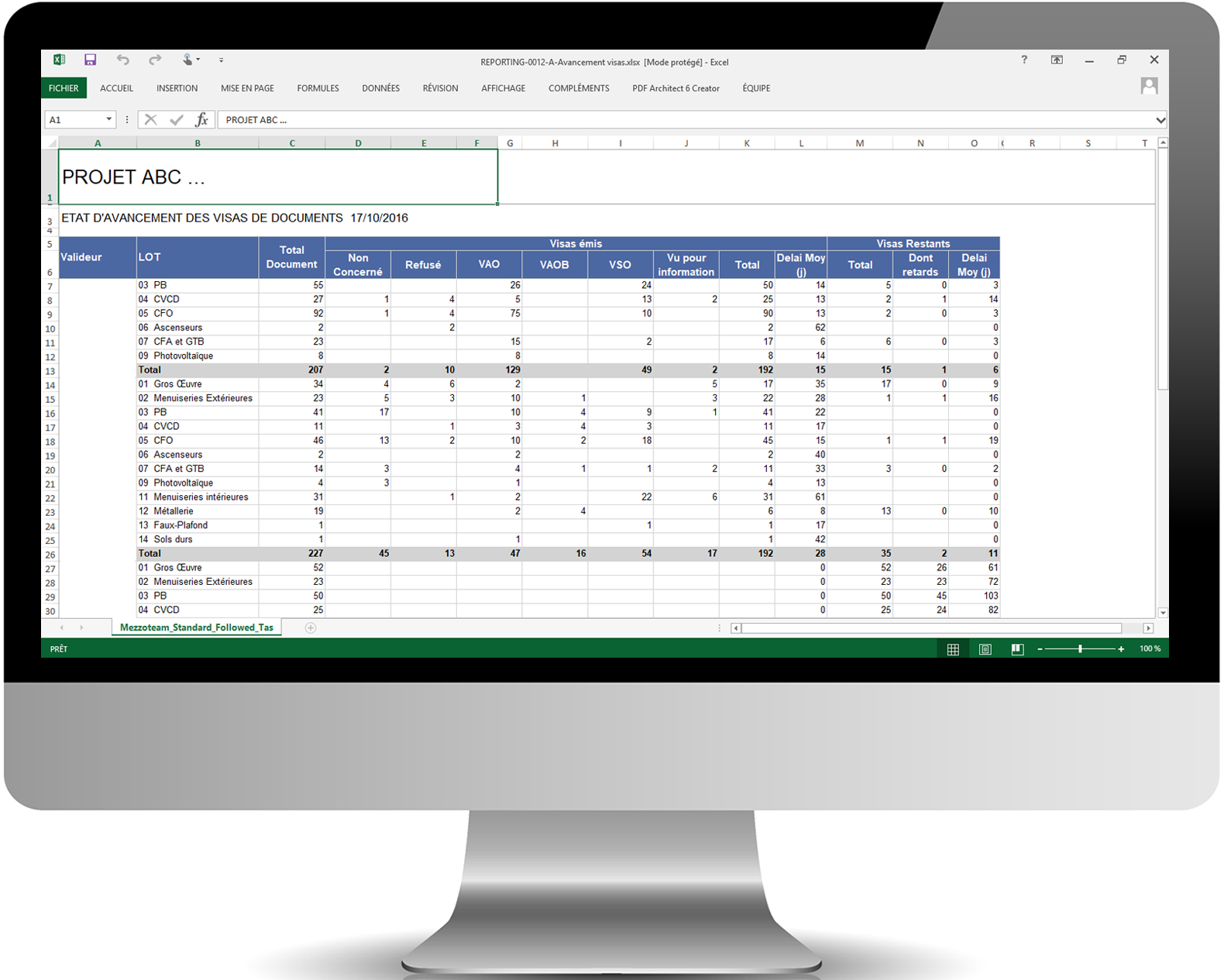 Prevention of potential delays
In order to prevent any potential delays, a dashboard identifying all your actions is available. Notifications and reminders are also enabled.
Notifications and reminders

Each signature request is notified in real time or in a summary email sent at the end of the day; when a deadline is approaching, reminders warn the relevant approver of the tasks to be completed.

Actions dashboard

Each participant has a consolidated list of his/her pending actions; a periodic dashboard provides an overview of the approval status of the documents.
Benefits of the solution
Mezzoteam is a collaborative work platform that enables thousands of users to share documents and improve the processes involved in their construction projects in complete safety and whilst enjoying a wealth of features unrivalled by other products on the market. Guarantee the success of your BIM project with our Mezzoteam collaborative platform.

Save time

Manage project

Optimize processes

Control costs

Respect the BIM charter
BIM: some key figures
Mezzoteam BIM provides you with a single collaboration platform, where each user may access the model simply and directly via their web browser.
Any question?
Do not hesitate to contact us for any questions about our services